~ Please scroll down to find all information ~

There are 7 menu items along the top of the opening HOMEpage. They begin on the left side with "CALENDAR", and end on the right with " HOME PAGE". If you are not seeing all of them, we recommend that you enter our website using a different browser such as Google Chrome. Once open to the home page, click on the 3 horizontal bars on the upper right, then the "zoom" option to adjust the resolution.

_______
FIELD TRIPS FOR THE 2018 SEASON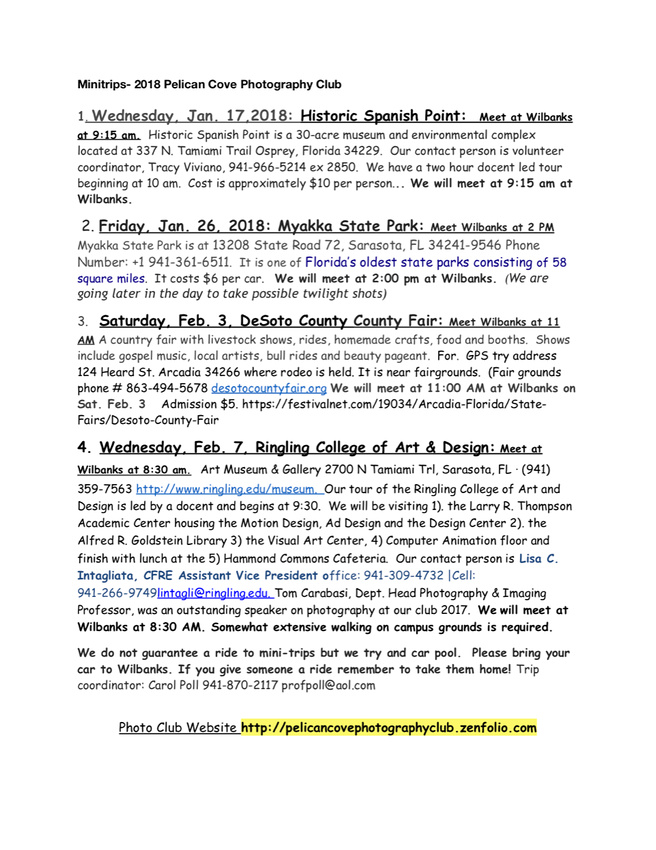 ---
---
Pelican Cove Photographers
after Irma and before extinction
Please send us your photographic evidence of our changing environment and/or man's attempt to remedy declining conditions. Send your work reflecting environmental success (or failures) to Terry O'Brien, at tob@topsight.to
Our intention is to gather up your finding, distill them into an interpretive presentation at a Pelican Cove Morning Coffee in 2018. While not limited to three submissions (photos or videos), please be mindful of the need for conservation.
---
---
---
---
SHOW, SHARE, AND LEARN INFORMATION
---
___________________________________________________________________________